Podcast Episode #47 – Self Aceptance
Do you question yourself?
In this inspiring episode about Self Acceptance, Kirbanu talks about something she sees within herself, in her clients, in her friends, colleagues, and even in her family. This topic is pressure. The expectation that we find ourselves under in our life. This pressure that we put ourselves under in this society of social media. Wanting to be better, to do more, to want to be liked, all of these things stemming from our culture, the ones who raised us, the people around us.
Kirbanu goes into depth talking about how social media trains us to compare ourselves to everyone else. It removes us from our humanity, from who we are, and it confuses us because we think we need to be a certain way to fit in. But we don't, you need to be you. How can we become aware of these beliefs within ourselves, and decide which ones we want to keep? Only from the place of knowing who we are, and self acceptance, can we speak our truth, and express ourselves freely. All of these topics that Kirbanu talks about in this episode are things that she speaks about in her upcoming course. If you're interested in self acceptance, and how to cultivate it within yourself, tune in and listen to this episode!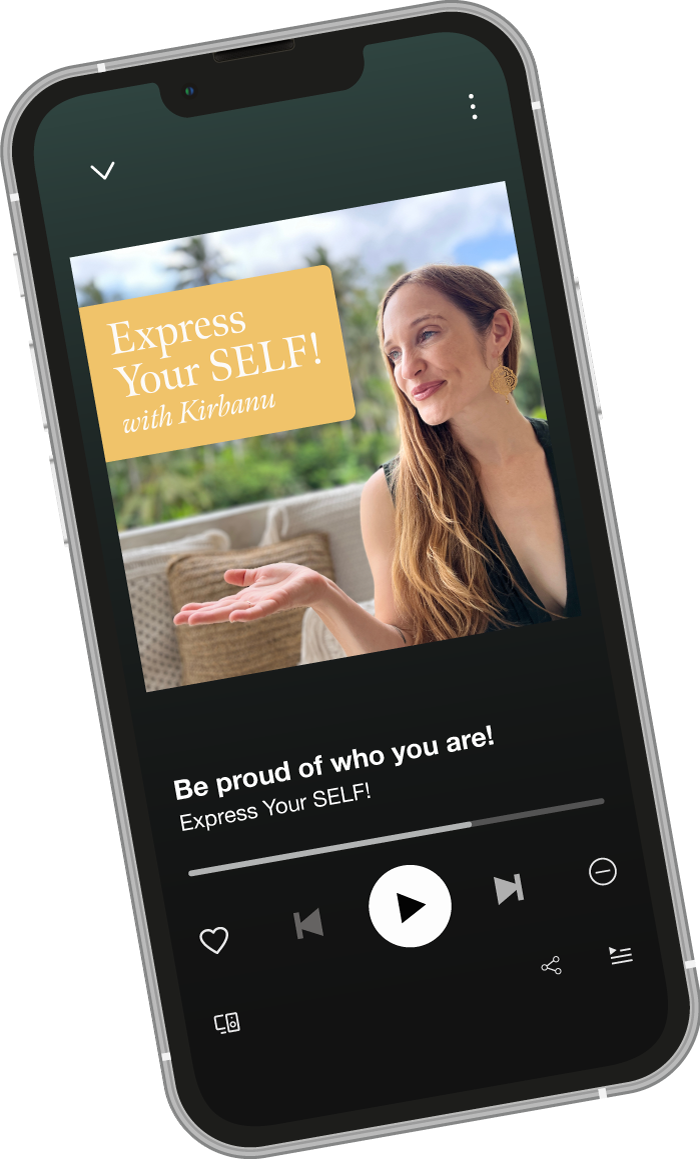 Empowerment & Expression
The Express Your SELF! Podcast
Your podcast for creativity, conscious business & soul-expression. Why? Because you are unique, your message is unique, and the world needs to hear what you have to say!
Listen on Spotify
Listen on Apple
Jessica, Germany

Human Resources

"Kirbanu trains so much more than just the voice. Her work transforms the body, mind and soul. Kirbanu uses playful exercises and effective techniques to help me connect to my authentic voice and change any block or beliefs holding me back. And she does it with a lot of heart and humour!"
Marie Brauburger, Germany

Text & Copywriting Coach

"Voice training with Kirbanu is really fun! She creates a trusting atmosphere and has an incredible number of tips on how to use and cultivate your own voice. I've only had a few sessions, and I'm already seeing huge progress 🙂 Speaking freely in front of the camera is much easier for me now!"
Samantha, Germany

Social Media Manager

"Thanks to Kirbanu, I see my voice as a tool that shows me in which situations I can relax more or where there may still be issues or beliefs that need to be resolved. I trust myself and my voice more now!"
Kelly, France

Project Manager

"This work was amazing! Kirbanu taught me to let my whole voice out!"
Diana, Germany

Author & Psychologist, Germany

"Kirbanu has been with me for 6 months now and a lot has happened in different areas of my life, because the voice also represents so many beliefs, topics and wounds in us... Our self-expression, lived out freely and safely, opens up many doors and gives us a whole new quality of life. I'm so grateful for this work!"