Yin Yoga, Mantra Music & Meditation
Self-Restore Mini-Retreat
On Friday 4th June at 6:30pm Berlin time (+2UTC) Sabine Appleby, London based yoga teacher and holistic health coach, and I, are offering you a special, online experience. This 2-hour mini-retreat is an invitation for you to leave the world behind and drop into a space of nurture, healing and inner peace.
During our session Sabine will guide you through a meditative-journaling exercise followed by a very soft Yin Yoga practice. This process will help you completely relax and connect to your innermost awareness. To support you, I'll be playing healing mantra music throughout. Through this unique combination of yin + conscious music, you'll be taken on a restorative journey that will leave you feeling grounded, relaxed and lovingly connected to your Self.
As a gift, every participant will be sent the event replay to watch for 14-days afterwards. You'll also receive a digital copy of my latest album Mantra Medicine! So we can best support you during the experience, places are limited. Each spot is €35. You can save yours by registering through the link below:
Book Your Spot Here
Through the practices of meditation, journaling and yin yoga in this 2-hour mini-retreat we will be:
Setting intentions
Creating an embodied sense of well-being
Increasing body awareness
Expanding our breath and energetic awareness
Tuning into emotions as gentle messengers
Connecting with a loving sense of Oneness
Exploring beliefs
Allowing en embodied release of tension
Learning how to integrate the insights we experience into our daily life
Yin is a soft, gentle yoga style, so all ability levels including complete beginners are welcome. To book your spot in the upcoming retreat, simply click on the date Friday 4th June and the time given in your local time, in the calendar below. You'll then need to fill in the short registration form and pay the €35 event fee. Once completed you'll receive a confirmation email from me along with a Zoom room link, where the mini-retreat will take place.
Yin Yoga is a form of meditative practice usually practised on the ground close to the floor without many, if any at all, standing positions. Each Asana provides time and space for you to release any tension you've been holding onto and to completely relax your mind and body into the moment. In this place we are able to enter deeper meditative brain wave states and have greater access to subconscious material. This space is a beautiful, touching way to connect to yourself and ease into a space of calm and deep healing.
About the Healing Power of Mantra
A mantra is a sacred word or phrase with vibrational power that's repeated during meditation. Mantras come from an ancient tradition of using sacred sounds to shine light on aspects of ourselves we wish to heal, transform or understand deeper.
Listening to mantra is a transformative experience that opens us to new possibilities. It calms our minds, opens us up to joy and strengthens our connection to pure Consciousness. Mantras help us experience the unity of being, become more aware of ourselves and thus our life takes on deeper meaning.
Sabine is a London based yoga teacher, female holistic health coach, and nutritionist who focuses on going with the flow very proudly delivers classes, workshops, gatherings and retreats around the world facilitating unforgettable moments for your mind, body and soul. Sabine has completed about 1000 hours of trainings and her style is intuitive, fluid, creative, playful and always evolving. Her focus is on accessibility for all bodies and the classes are inclusive to all making sure it is safe for the body more than pretty on the eye. While we share this mission of beautiful moments uplifting our lives she helps you reconnect to your most authentic self.
I'm Kirbanu, an Australian musician, voice trainer and empowerment coach based in Germany. My passion is using sound and the voice as tools for meaningful connection and personal transformation. To date I've performed over 600 concerts, and given over 100 masterclasses, in the last 6 years across Europe and Australasia. I simply love guiding others to experience the freedom and joy that a holistic connection with their own voice and body brings!
"Kirbanu touched me deeply with her voice and energy during a beautiful yoga class at LuluLemon Adelaide. It was a joy to experience." – Nadine Namam (Personal Trainer, Adelaide AUS)
Watch on YouTube
Listen to my Music for Meditation & Yoga
Listen on Spotify
Music for Meditation & Yoga
Learn More in My Latest Blog Posts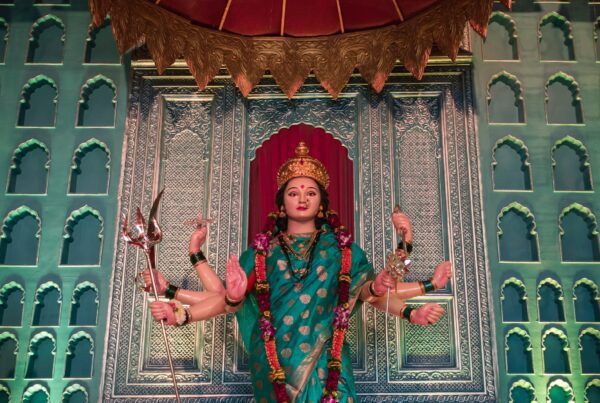 Activate your Shakti
Learn to to tap into your infinite, divine, creative energy and activate your shakti using…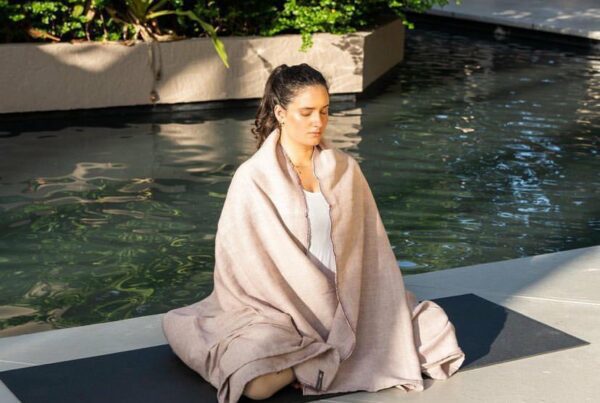 Deep Dive into Ashtanga Yoga
In this chat with Sex Therapist Juli, we talk connecting to our sexual power, finding…