A self-paced, video course.
Learn Guitar for Mantra
Are you ready to unlock the magical world of mantra music through the sensitive sounds of the acoustic guitar?
Then join me on this gentle, informative journey where learning the guitar for mantra can be a fun and deeply rewarding experience.
In this self-paced video course, you have the freedom to learn when and where you wish to, making it incredibly convenient and flexible. Whether you're a complete beginner to the guitar or are wishing to expand musical repertoire into the world of mantra, I'll be there supporting you every strum of the way until together we dive into Mantra Bliss!
Start the Course Now
Guitar for Mantra Course
Unlock the Magic of Mantra
Imagine the joy of effortlessly creating mantra music that resonates with your soul and uplifts others? Through this guitar for mantra course, I'll not only teach you the technical aspects of playing the guitar but will help you infuse your playing with intention, meaning and spirituality.
Clearly set out lessons take you through the guitar essentials, each building on the next to help you steadily expand your confidence and competence. Together we'll move through music theory for guitar, learn the ideal strumming and picking patterns for mantra music, and discover the world of popular and new age chord progressions as they relate to mantras.
As the course progresses, you'll learn to create harmonies and melodies that will help you experience a deep connection to yourself and to the healing vibrations of the mantras. This holistic approach will not only enhance your guitar playing abilities, but also help deepen your connection to yourself and improve your self-expression.
Jessica, Germany

Human Resources

"Kirbanu trains so much more than just the voice. Her work transforms the body, mind and soul. Kirbanu uses playful exercises and effective techniques to help me connect to my authentic voice and change any block or beliefs holding me back. And she does it with a lot of heart and humour!"
Marie Brauburger, Germany

Text & Copywriting Coach

"Voice training with Kirbanu is really fun! She creates a trusting atmosphere and has an incredible number of tips on how to use and cultivate your own voice. I've only had a few sessions, and I'm already seeing huge progress 🙂 Speaking freely in front of the camera is much easier for me now!"
Samantha, Germany

Social Media Manager

"Thanks to Kirbanu, I see my voice as a tool that shows me in which situations I can relax more or where there may still be issues or beliefs that need to be resolved. I trust myself and my voice more now!"
Kelly, France

Project Manager

"This work was amazing! Kirbanu taught me to let my whole voice out!"
Diana, Germany

Author & Psychologist, Germany

"Kirbanu has been with me for 6 months now and a lot has happened in different areas of my life, because the voice also represents so many beliefs, topics and wounds in us... Our self-expression, lived out freely and safely, opens up many doors and gives us a whole new quality of life. I'm so grateful for this work!"
This Course is For You if You Want
Enhanced Spiritual Connection: Learning guitar for mantra sensitises you to the healing power of sound and vibration. Communing with the resonant vibration of your instrument can expand your existing spiritual practice, creating a harmonious blend of sound and intention.
Improved Self-Expression: Guitar playing is an outlet for human emotion, helping you express your thoughts and feelings through the medium of music and creative exploration.
Healing and Relaxation: The soft, gentle sounds of the acoustic guitar can have a calming effect on the mind and body. Combined with the healing power of mantra, this can promote relaxation, reducing stress, and facilitating a meditative state that can support healing and inner peace.
Community Connection: Feeling confident on the guitar can open up new possibilities to you. In the mantra world, Kirtan and Mantra singing circles are becoming incredibly popular. Being able to join a community of fellow mantra musicians can offer opportunities for collaboration, learning, and shared experiences.
Joy and Fulfilment: The guitar's melodic tones combined with the transformative power of mantra can lead to inner states of joy and bliss. Finding confidence whilst playing and singing mantra is a form of meditation, which can nourish you and bring deep satisfaction.
Are you ready for a soulful journey where the sweet sounds of the acoustic guitar and mantra music merge? In my detailed Learn Guitar for Mantra course, I offer you an easy-to-use, joy-filled and inspiring learning experience. Here's what you can expect:
Introduction Guitar for Mantra
How to Lead Mantra Chants
Basic Music Theory
Chord Theory for Mantras
The Guitar Fretboard
Playing Chords on the Guitar
Key & the Circle of 5ths
Melodies & Chords to Use for Mantra Music
Practising rhythm for Mantras
Finger Picking Patterns for Mantras
Strumming Patterns for Mantras
Learn to Play these Mantras with Ease
Guitar for Mantras Explained Playing Together Session
The course also comes with a beautiful, downloadable course book containing all the theory and exercises we go through.
Join me for this chance to unlock the transformative power of mantra music and dive into the magical world of acoustic guitar bliss. Learn to trust yourself and your skills as lesson for lesson you develop yourself and your practice, letting the guitar become your guide to creative expressive and spiritual connection.
Are you ready to strum your way to mantra bliss with me?
Let's get started!
Learn More in My Latest Blog Posts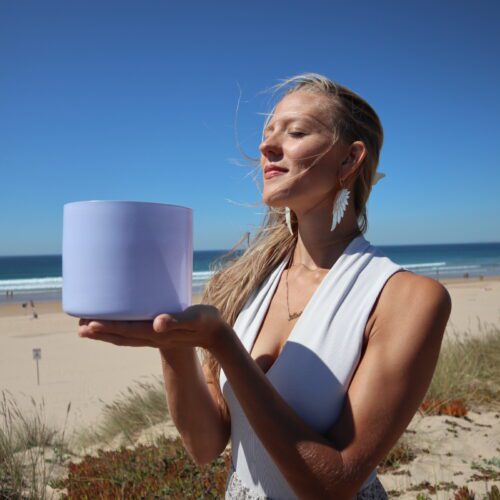 Crystal Singing Bowls: Unleashing Profound Healing
In this episode I chat with Doctor Lisa Schuster, founder of the sound institute Germany.…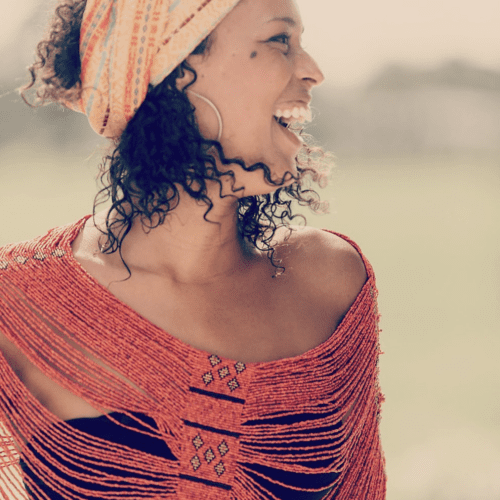 Female Embodiment
Don't miss out on this divine episode with the beautiful, shakti, embodied and empowered, Jelena…